Our Mission
As one of the largest marble-producing company in the Philippines, C & B Marble mission is embodied in its total commitment to product excellence.
This means constant quality management, and, indeed, from the quarry site to the finishing machines, we implement a strict quality control system. This saves both C & B Marble and our clients valuable time, effort and marble materials. Also, to give our clientele the best we have to offer, we employ Italian technology, which is appreciated around the world as the best when it comes to marble production. Imported machines from Italy work side by side with equipment which we ourselves made to suit the type of marble our country has.
Aside from top-of-the-line equipment, the C & B Marble staff are well-trained. They follow the company's topmost priority: that of ensuring customer satisfaction. We are proud to say that we have perfected the art of turning out flawless marble products, and that, with us, precision in execution is a must.
At C & B Marble, we are committed to participate in the efforts of the Philippine government to realize its vision for the marble industry to gain a competitive edge in the global market. We aim to play a major role in the dawning of the millenium with its unified potentials.
At C & B , we continually strive to better ourselves toward that one salient point: total commitment towards excellence in our field-because we want to give you the very best there is.
Our Company
Establish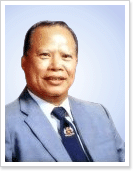 ed in January 1988, C & B Marble's caters to the marble demands of both the foreign and domestic markets.
Founded by Bonifacio R. Isidro, one of the country's famed inventors and pioneers in the industry, C & B Marble has a plant area of 35,000 square meters, with an actual production capacity of 8,000 square meters per month.
Our rated production capacity is twelve thousand square meters (12,000 sq.m.) per month. We have quarrying sites located at the following municipalities of Bulacan, Philippines: Norzagaray, San Ildefonso, and Doña Remedios Trinidad.
At present, we have 140 personnel; twelve (12) are with the administration, ten (10) take care of maintenance work, and one hundred twenty-two (122) are with the Production Division. We are also proud member to both the Marble Association of the Philippines and the Bulacan Chamber of Commerce and Industry (BCCI).